Dog paws go through a lot of wear and tear. When out and about or on their daily walks, harsh elements can cause dryness, cracking, and even serious injuries. Protect their little paws with our dog paw balm. Rhoose Point Remedies Dog Paw & Nose Balm:
Heals: Assists the healing of broken or cracked skin such as a dry/cracked nose, dry/cracked paw pads, sore or irritated skin conditions, bites and wounds. 

Protects: The balm forms a protective barrier between the skin and the outside world, which protects the skin against the elements.
Moisturises: Softens, nourishes and conditions paw pads, noses and skin to keep your dog looking and feeling their best
Dog balms are great for protecting your best friends paw pads against the outside elements and extreme temperatures. They help add and trap moisture into their pads and help treat blisters, cracks, irritation and more. The ingredients in our dog balm have some wonderful properties to help nourish and moisturise their paw pads and nose. Dog paw balm is a necessity in your pet's routine. While it may be a lesser-known component of pet care, treating your dog's paws is important. Without proper care, pet paws are prone to a lot of damage, simply from walking around on rough natural and manmade terrain. It has a wax-like consistency, designed to bring back moisture to your pet's paws. Just like we use moisturiser to heal dry hands or lip balm to avoid chapped lips, our dog's paws need regular moisturising. The balm forms a protective layer on the skin to shield it from the environment and it does this without clogging up the pores in the skin.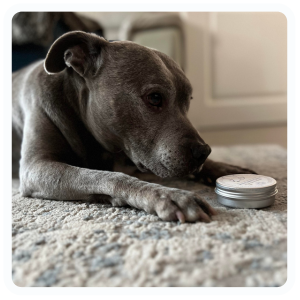 The specially selected lick-safe ingredients help cracked and broken skin to repair itself with the aid of natural Vitamin E and Calendula oils.
Dry / Cracked Paws

Dry / Cracked Nose

Wounds & Abrasions

Irritating Skin Conditions
The balm forms a protective barrier between the skin and the outside world, which protects the skin against the elements.
This protective layer prevents further harm whilst allowing your dogs injuries to heal faster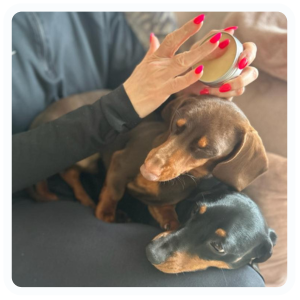 Our Paw & Nose Balm locks in moisture to the skin, soothes and nourishes broken or cracked skin and assists in skin conditions such as:
Folliculitis

Ringworm

Tick & Flea Bites

Hyperkeratosis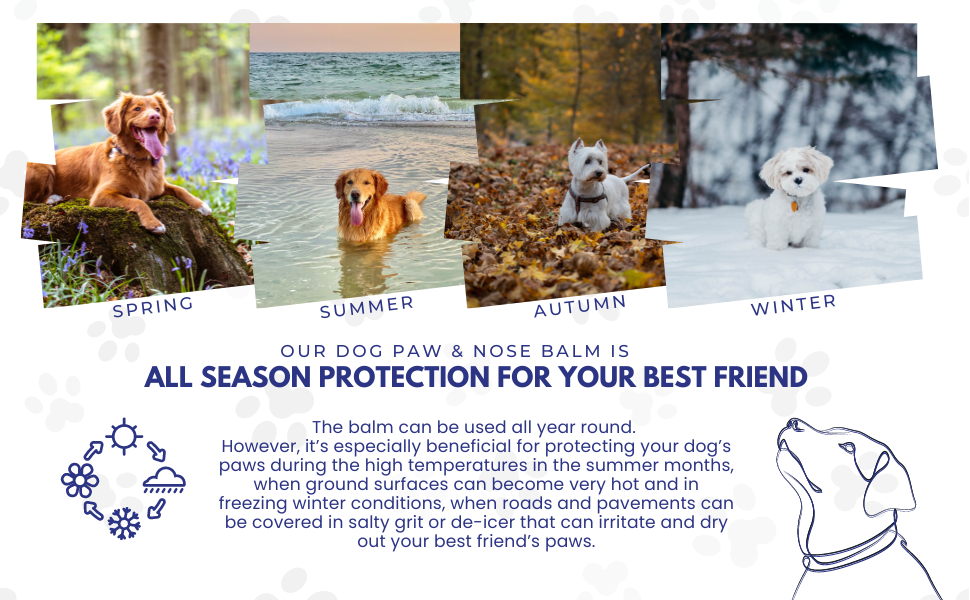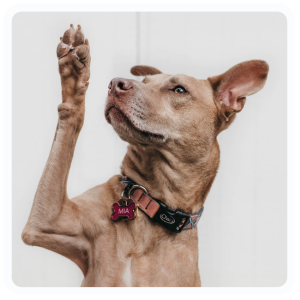 Apply to your dog's paws to help:
Heal dry or cracked paw pads

Soothe irritated wounds or abrasions to aid healing.

Protect against outside elements such as sharp rocks, hot pavements in the summer and salty/gritty roadsides in the winter.

Soften and moisturise paw pads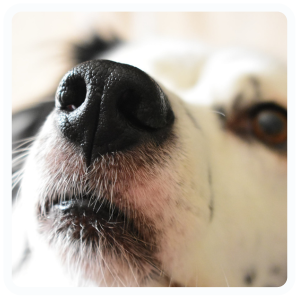 Apply to your dog's nose to help:
Heal a dry or cracked nose

Moisten the nose to avoid irritation

Soften and moisturise the nose
Dogs are not offended by our 100% natural balm. They love the smell of it! A few licks won't take the balm of because of the balms consistency.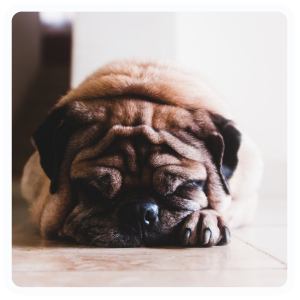 Apply to your dog's skin to help:
Skin conditions such as dermatitis and hyperkeratosis

Soothe other skin irritations, wounds or abrasions to aid in healing

Soften and moisturise the skin including skin folds, under belly and ear flaps