The hand cream is made with Organic Sunflower Oil, Organic Cocoa Butter & Organic Shea Butter for a highly moisturising experience.
Highly moisturising Organic Shea Butter protects, softens and heals the skin, especially dry and damaged skin. It has mildly antibacterial and anti-inflammatory properties, good moisture-retaining properties and protects the skin from the sun and from drying out. It has excellent softening properties making the skin soft and supple.
Organic Cocoa Butter is packed with Vitamin E and antioxidants which help fight damaging free radicals and rejuvenate the skin. The emollient properties of cocoa butter act as a protective barrier by supplying and retaining moisture in the skin.
*Palm oil free*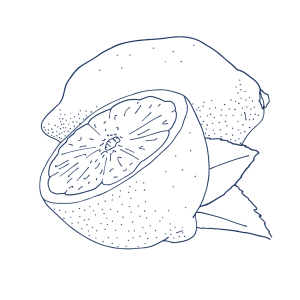 Lemon has anti-inflammatory and antimicrobial properties that can help to keep your skin cleaner by eliminating bacteria that can get trapped in pores and cause breakouts. It can also help to clarify your skin with antioxidants and vitamin C. Lemon essential oil help remove dead skin cells that so often become trapped in hair follicles and pores, to leave your skin brighter and clearer.
Aqua, Aloe barbadensis (Organic Aloe leaf) extract, Helianthus annus (Organic Sunflower) Oil, Butyrospermum parkii, (Organic Shea Butter), Cetearyl alcohol, Stearic acid, Cetyl alcohol, Glycerin, Coco caprylate, Theobroma cacao (Organic Cocoa Butter), Glyceryl stearate, Aroma (Organic Coconut), Citrus limonum (Lemon Essential Oil), Phenoxyethanol & Ethylhexyglycerin, Coco glucosides, Tocoherol, Sodium hydroxide, Phytic acid, Limonene* *Naturally occurring in essential oils.